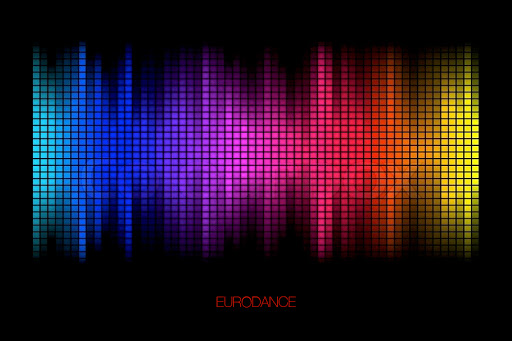 Eurodance
Have you heard about Eurodance? It is an electronic dance music originated in the late 80's in Europe.
Dance from Italy
While the rest of Europe is slightly forgetting the genre, Italy is working double to master it. A lot of clubs opened, with a capacity of 7000 people, during the summer, there were concerts during the afternoon/evening always with a touch of Italodance. One epic figure of the style is Gigi D'agostino an Italian who moved to Turin.
It was first only in clubs, then slowly used by DJ's and singers in their albums. The songs were originally in English. It is when the DJ Eiffel 65 releases his album mainly in Italian that the stream grew.
The radio M2o released 24/24h italodance. Every trimester they would release a mix tape of the Italodance and were awarded a gold disc.
Radio Deejay bought out M20 and brought the tops DJ's "back to life". But about few years ago the buyer radio had to fire everyone because of the end of the Eurodance mode.
The style had a lot of trouble leaving the country, in France it was mostly because of the language, although the italodance was present in few clubs like La Clé des Champs" in the Lyon area, or "Le Number One" in Giromagny. It is in 2007 that the dance will be forgotten.
Hands Up – In Germany
Hands Up is a competitor of Italodance, you basically mix the best out of Italy and Germany and you get Hands Up. And of course, the figure of Germany, Manuel Reuter aka Manian and his projects such as "Cascada" and the song "Everytime we Touch". Success that will go over the frontiers.
And in Scandinavia, we have Basshunter with many songs but the most popular being "Now You're Gone" for the English version or "Boten Anna" for the original.
Exile in Britannia
The label: All The Round The World that created "Cascada" became famous in UK and started growing. It is with the set up « Clubland » and « Clubland Xtreme » that the label was given a TV channel and a tour across the country. But like in Italy, the style will not survive long, after the failure of the album of Ultrabeat and Darren Styles it will sign the end of it.