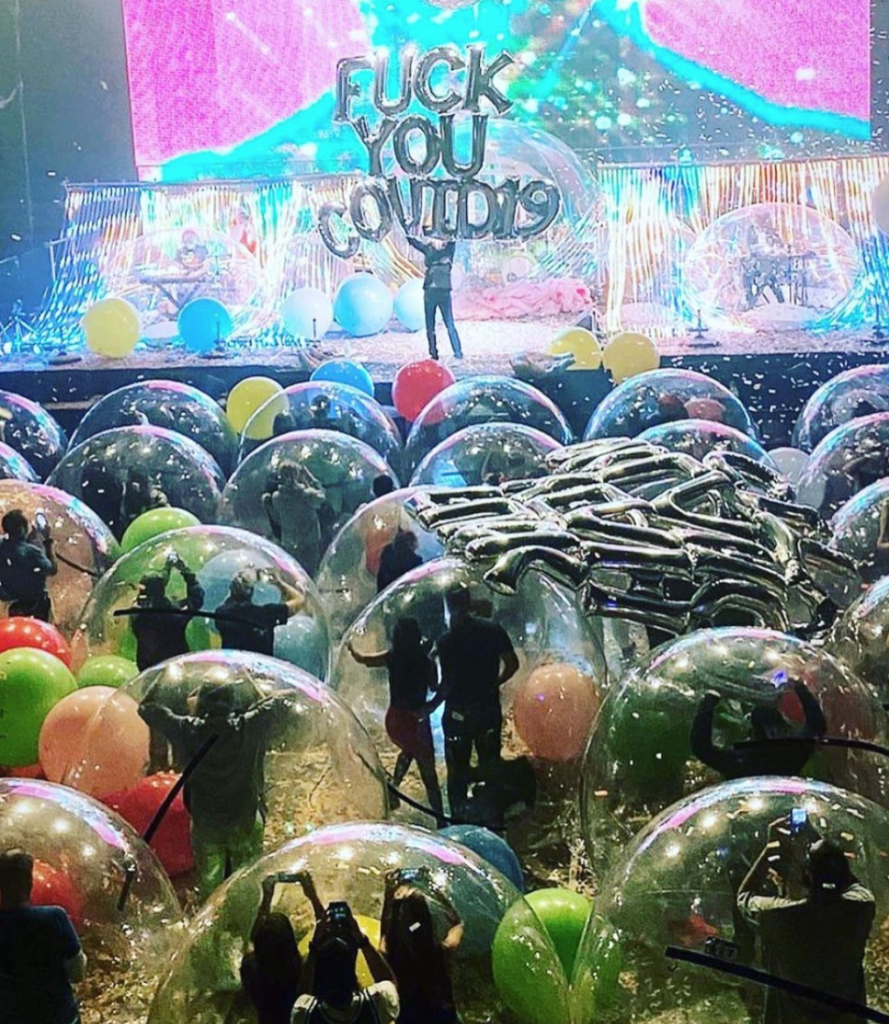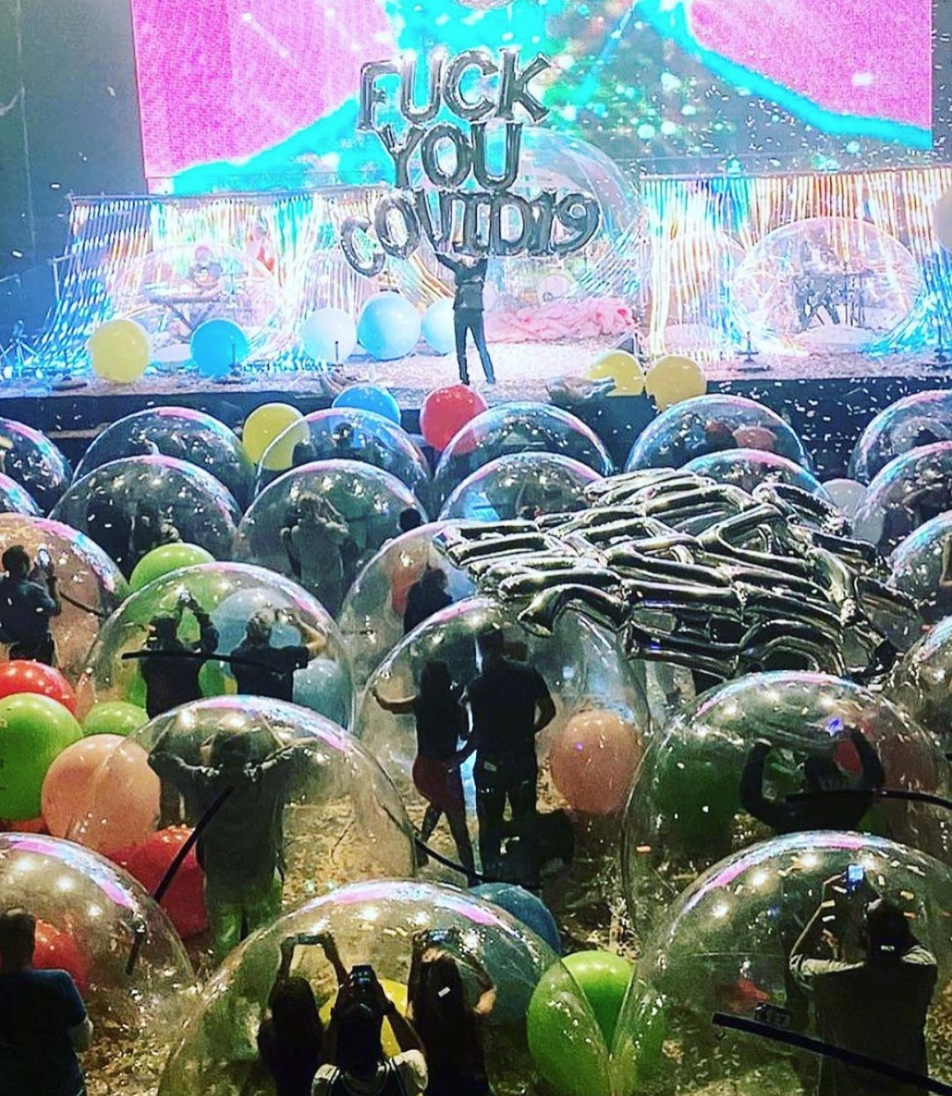 A concert in a bubble
This is what we call a bubble of Hope! The Rock band Flaming Lips did a show few days ago in the United States, everyone being in a bubble, (if you don't believe us, look at the picture or this video). Truly, amazing, few years ago, this idea would have had been thrown to the trash in a second, nowadays, it looks that we might have the opportunity to go back to concerts!
The best part is that, if you wanted to go to the bathroom or were missing on fresh air, you were given at the entrance signs that you could use during the concert to talk with the staff and avoid contact with other people.
Truly amazing idea let's hope the electronic world will be able to benefit from it and held concerts. Of course, in France, it will depend on the concert test that should happen very soon. But we are very excited, and we cannot wait to hear more about those bubble concerts.