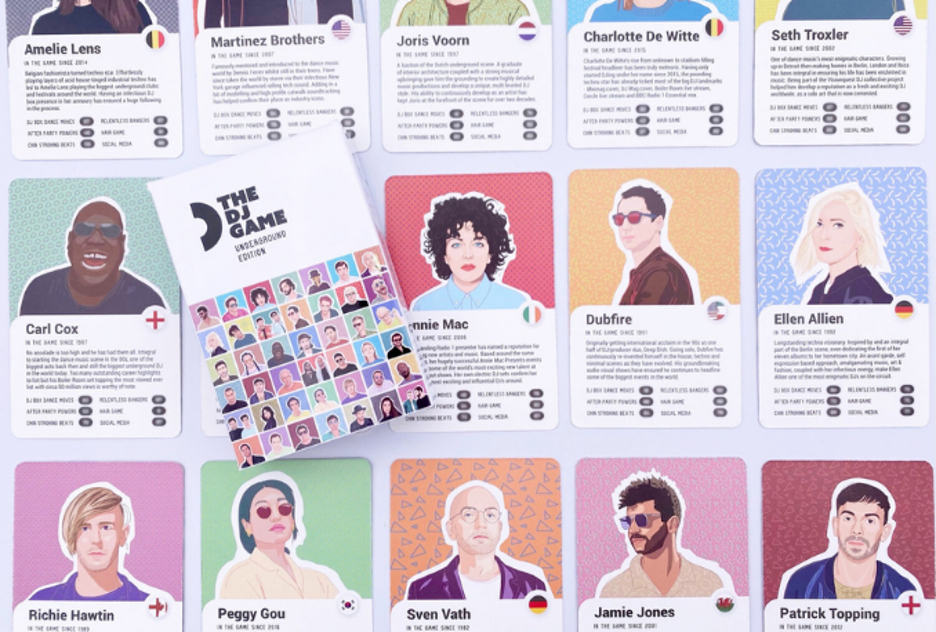 A new board game with electronic music theme
We have been waiting for this to happen for so long, the first board game in the electronic music world called "The DJ Game".
The only thing we know on the creators of this game is that they are from Britain and they want to remain anonymous.
While anonymous, the creators wanted to participate to a good cause, they collaborate with "Last Night A DJ Saved My Life", which has for purpose to gather the music world for many years and collect money for helping kids in need worldwide. They have created the event "Set For Love" which gathered thousands of DJs and 132500 euros.
About the game, it is composed of 42 cards from the most well-known House and Techno DJs such as Amelie Lens, Carl Cox, Charlotte de Witte, Claptone, Kolsch and many more… The goal: to create the best line-up and for that, each DJ has a certain number of points on his/her card according to their qualities or categories they are in, such as "After Party Powers", "Hair Play". Yes, the game is full of humor and surprises. At least, thanks to the biographies you can also learn more about the DJs.
We gave you a new gift idea, yes Christmas is over, but there is always a new opportunity to do a gift to someone. The game costs £11.95 (about 13 euros) and for each purchase, £1 will be donated to the association "Last Night A DJ Saved My Life". Have you try it yet?