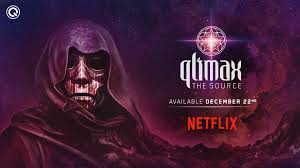 'Qlimax: The Source' finally released on Netflix in France
When we think back about 2020, we can't help to think that it was truly a bad year up to the very end. Netflix France, who was supposed to release 'Qlimax: The Source' on December 22nd, decided to postpone it for "technical problems" but it came to our attention that those "technical problems" were actually rights problems.
That was only a short issue though, you can now enjoy the movie on Netflix anywhere the app works. This piece as all it needs for being a movie, it has also been published on the IMDB website, being the website used for cinematic movies only.