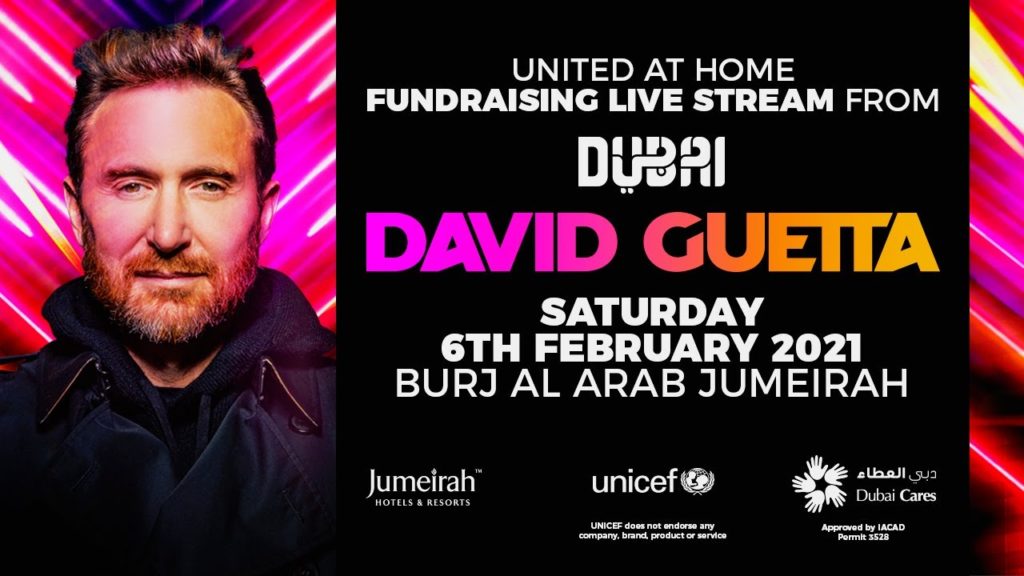 A new show for David Guetta
David Guetta found a new way to make people smile, live concerts, from his balcony (in Miami), from New York, from the Louvre (in Paris for New Year's Eve) but now he found a new location: Dubai.
February 6th, on the top of the Burj-al-Arab Jumeirah in Dubai, David Guetta will gift us with a new concert live, dedicated to #UnitedatHome.
You can go check his Instagram if you don't believe us and watch the excerpt.