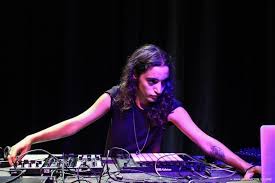 Techno figure Sama Abdulhadi released but under surveillance
The well-known personality of the Arab world Sama Abdulhadi was arrested and then released by the Palestinian authorities, for performing for a live at MaqamNabi Musa (being the name of the tomb of Moses in the West Bank, Governorate of Jericho). Her music considered as discordant with the Palestinian heritage. She was arrested more than 15 days and she is now under enquiry for "violation of a sacred place".
The DJ and her team had been attacked during the set and they had also been insulted on the Social Networks. This is why, the Techno world had to step up and create the petition Change.org (over 101.751 supporters signed it) on Twitter to demand that she gets free of all charges. The petition was strongly shared a signed by Adam Beyer, Ida Engberg among others.